Advertising Production
(19)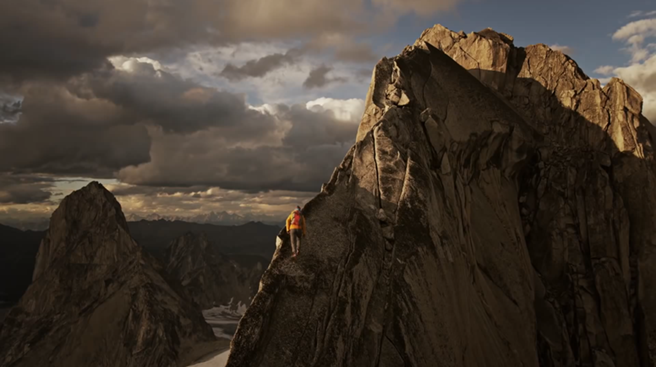 This video for Northface – The Explorer – is an outstanding piece of cinematography and story telling. It puts you in the shoes of the explorer and gives you a taste of nature at the extremes – from the top of the mountain near a raging ice packed river, etc.  There's some good action video, […]
Read Post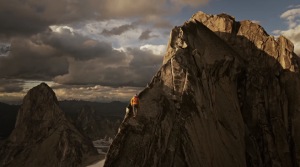 It's December 6 — that time of year again, but no we are not talking about Santa arriving or a tree lighting… we are talking about the annual Crucolo parade in my hometown – Concord, MA.  It's perhaps one of the odder parades you'll ever attend… but you get some free cheese.  Not all four […]
Read Post
Here's a great little home video clip that tells a sweet, heartwarming story with a happy ending.  How two people saved three bear cubs trapped in a dumpster.  It shows how even the simplest video can tell a story that makes you feel good. We can help tell your stories, be it a simple animation […]
Read Post
Fascinating footage from a BBC one documentary about Eskimo mussel hunters whose quest for food is known to cost them their lives.  It took some Brave cinematographers to shoot this one.
Read Post
Here's a sweet short film that I spotted on CNN about a nine year old's love of old fashioned game arcades and how he built his own great one.  Hang in there, it starts slow, but it has a wonderful surprise ending.  Watch Caine's face.  That's a happy boy. The video has gone viral. The […]
Read Post
Here's a wild adventure film.  Could have been done a lot of different ways, but these two gents picked a good approach.  BIG ADVENTURE. They were asked to make a film for a friend about makeitcount and they decided to take an adventure instead….. and film it.  That it's about making it count, well, that's […]
Read Post
This Glee knockoff college marketing video created for Yale Admissions was much talked about in admissions circles several years ago, but when it comes to Admissions videos, I don't think their suspended reality approach works. While the video is slightly amusing it's going to turn off as many potential applicants as it will interest.  From […]
Read Post
Mike Reeder: an inspiring man in an inspiring video. Here's a beautifully crafted golf story made by E-60 that's got all the great elements of outstanding film making: a powerful, moving story, wonderful videography, fantastic music and oh, did I mention a GREAT story.  Take the ride, and if you are not overwhelmed I will […]
Read Post
Here's a wonderful profile of Georgia cattleman Wil Harris who was a traditional cattleman until he opted to go the organic route about seven years ago.  Production wise the sound's a little hot at the opening of the film, still you are drawn in as Harris drives around his pastures in a pickup calling his […]
Read Post
Here's a remarkable bike riding video from Danny MacAskill riding from Edinburgh to his home town Dunvegan.   This is amazing stuff… great video, great riding and some tremendous music.
Read Post
Subscribe to Our Blog
Recent Blog Posts