Advertising Production
(19)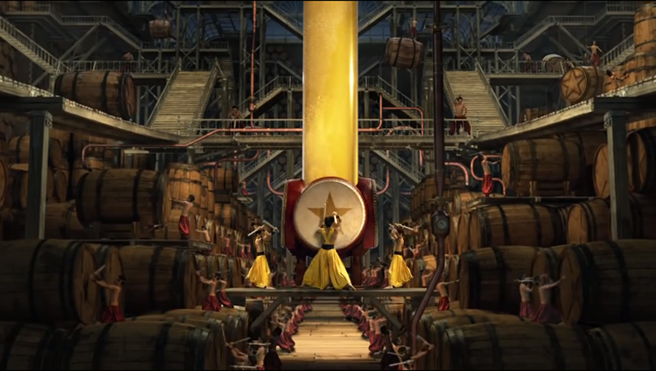 This is quite a production for a Sapporo beer commercial.  So many layers of video here, and so much action.  Plus, it's two minutes long.  Quite an ad! Call us at Deweymedia with your complicated production.  How do you make something complicated happen on film or video?  One step at a time you break it […]
Read Post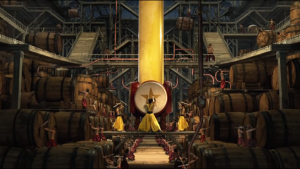 Here's a compelling ad for Facebook, that proves out the idea that great concepts power strong messages.  This is beautiful stuff…. albeit images captured with a big budget.  Listen to the words though….  Well written, simple, elegant advertising with lots of open spaces to let that nice music track dial up your emotions.  Well done […]
Read Post
Nike underwrites a six minute film, the Black Mamba, starring Kobe Bryant, directed by Robert Rodriguez. Cameos by Bruce Willis, Danny Trejo and Kanye West. Not a bad cast. A fun film with LOTS of explosions. Interesting new media effort. The film premiered at the NBA all-star game earlier in February.
Read Post
Nokia Push Project – Featuring Burton Snowboards Fine video pushing Nokia's Push project morphing technology and skating/snowboarding, Burton Style.  This is fun to watch and very cool technology.  Good stuff. The integration of typeface graphics with video is seamless and really sells the video. It's all very professional in presentation and appearance, and does an […]
Read Post
This commercial promoting seat belts has been viewed over 7 Million times on YouTube.  One look and you'll understand why.  It's simple and powerful with beautiful music – an idea built around the love of a family.  Elegant simplicity at its best.  The commercial is called embrace life.  The table flying away at the end […]
Read Post
Perhaps I should be posting about Haiti this week, but I need a break from watching non-stop news coverage.  Here's a wonderful collection of video of animals in their natural element.  I caught the fellow who is curating this project, Sam Easterson, on one of the network news shows.  His web site is called the […]
Read Post
Here's a little presentation from YouTube that should convince you that Social Media is here for good…. it's callled Social Media Revolution. Nothing fancy about the animation – the facts in a nice clean graphic presentation are the real gotcha info in this piece. Well worth the watch.
Read Post
Here's an experiment… all in the name of exercise. Good stuff.
Read Post
Religious Historian Karen Armstrong speaks about the role the Golden Rule could play in uniting world religions. One of many fascinating talks held given by the TED Organization. TED's conferences and speakers offer endless hours of thought provoking and stimulating topics.
Read Post
Capucine has become a world renowned storyteller thanks to the Internet. And now the web site Edurelief is using her to raise money for children in Mongolia. So what's the hook? How does this French lady who's unknown get so much buzz? Well Capucine is four… and she tells a great story. This is […]
Read Post
Subscribe to Our Blog
Recent Blog Posts